The Managing Director:
Uwe Brandenburg, PhD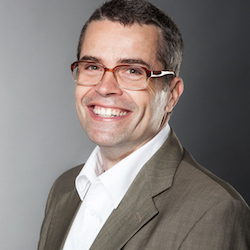 Dr. Uwe Brandenburg holds a PhD from Bristol University. He is the director of the Global Impact Institute as of July 1st 2017 and Associate Professor for Regional Cooperation and Impact of Higher Education at the Universitat Rovira I Virgili, Tarragona, Spain. Previously, he was a managing partner at CHE Consult Berlin and CHE Consult Prague (2013-2017), worked as a project manager at CHE Consult and CHE (2006-2012) and headed the International Office at the Humboldt-Universität zu Berlin for (1997-2005) and the International office at the Technical University in Cottbus, Germany (1994-1997).
Uwe was the head author and team leader for various major studies on impact and assessment such as the Erasmus Impact Study (2013-14, ca. 480,000 €) and the follow-up EIS Regional Analysis (2016, ca. 220,000 €) the European Voluntary Service Impact Study (2016-17, ca. 230,000 €), the InHoPe Project – funded by the German BMBF on internationalisation of administrative staff (2014-17, ca. 860,000 €), the IMPI project (Indicators for Mapping and Profiling Internationalisation) (2009-12, ca. 480,000 Euros), and also lead a number of advisory projects in the fields of mobility, internationalisation, controlling, strategy development, organisation development, diversity management, benchmarking, and quality control (EMQT, IMS2020, various Tempus projects). He has published widely on financing models for studying abroad, international education systems (inter alia on China with ca. 95,000 downloads to date), foreign marketing, internationalisation, EU projects regarding benchmarking, internationalisation, and Change Management at European universities. He is specialising in effect measurement in general and in effects of mobility in particular. Uwe was an elected member of the General Council of the European Association for International Educators (EAIE) and currently serves as an elected member of the Convocation Court of the University of Bristol. He was a core expert to the IAU (International Association of Universities) and to the Ad Hoc expert group on internationalisation. Uwe has more than 20 years professional experience in internationalisation and project leadership. He holds a British Masters' Degree in Political Science and a German Masters' Degree in Islamic Studies (Arabic and Turkish). Besides English – native speaker level – he is also fluent in Spanish as well as French and speaks Arabic and Czech.
Senior Advisor and Leadership Expert:
Sir Eric Thomas
Prof Dr Sir Eric Thomas was knighted for services to Higher Education in 2013. He was Vice-Chancellor of the University of Bristol from 2001 to 2015. He was President of Universities UK from 2001 to 2013 and Chair of the Worldwide University Network from 2003 to 2007. He chaired the Government Taskforce into Increasing Voluntary Donations to Higher Education which reported in 2004, the so called Thomas Report.
He graduated in Medicine from the University of Newcastle-upon-Tyne in 1976 becoming a Consultant Obstetrician and Gynaecologist in 1987 until 2001. He was Head of the School of Medicine and Dean of the Faculty of Medicine, Health and Biological Sciences at the University of Southampton from 1995 to 2000.He is currently a Governor of the University of the Arts London and a trustee of the Royal College of Obstetricians and Gynaecologists, HRH Commonwealth  Study Conferences  and IntoUniversity. He is on the International Advisory Board for Ashinaga, a large Japanese educational charity.
Senior Advisor and Regional Expert East Asia:
Darren McDermott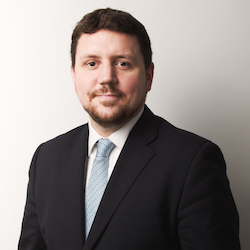 Darren McDermott has extensive experience of higher and further education evaluation and development between Europe and Asia. Following education roles in Japan and Ireland and a masters in Education & Training Management, Darren joined the School of Education Studies at Dublin City University. In 2006 he was awarded a Japanese Ministry of Education Research Scholarship at Waseda University, Tokyo, where he conducted research on the internationalisation of higher education.  Darren has been appointed a Senior EU Expert on several ASEAN based European Commission projects focused on evaluation and capacity development. He is currently based in Singapore and leads the Institute's development in Asia Pacific.
Senior Advisor and International Industry Expert:
Phil Clements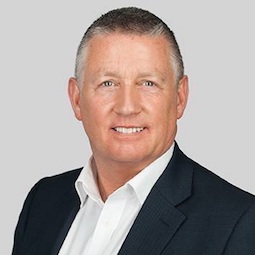 Phil Clements is CEO / Director of the Global Centre for Professional Events Management Ltd and an international event management company, Argentum Moon Events, facilitating small and bespoke events for a range of global clients. He was recently the Principal Consultant and a senior academic at the UK Centre for Event Management at Leeds Beckett University, UK, and a member of the International Centre for Research in Events, Tourism, and Hospitality, leading on international development. He brings with him a wide range of international experience in not only teaching and academic management, but also in developing bespoke professional courses for international clients. With over 15 years of successful teaching and managing at worldwide academic institutions in the fields of business and management, hospitality, tourism and event management, he has lived and worked in a variety of international settings.
He lived in different countries such as India, Australia, or New Zealand. Returning to UK he developed academic partnerships in Russia and the United States, developed and delivered professional courses in the Middle East, and more recently took the lead on developing collaborations and partnerships in South East Asia, Central and South America with stakeholders as diverse as national governments, higher education institutions, and multinational industries.
He is in the process of completing his Doctorate in Education, investigating the cross-cultural capability of teaching staff in offshore campuses. He has recently been appointed board member and International Industry Adviser for the Asia Pacific Centre for Events Management.
Senior Advisor and Regional Expert for Eastern Europe, South Caucasus, Central Asia and Russia:
Dr. Stephen Webber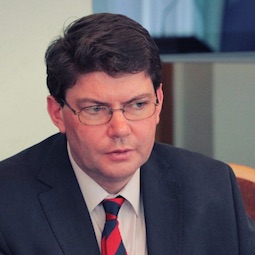 Dr Stephen WEBBER has worked in the higher education and research spheres since 1994, as a lecturer in the University of Birmingham and University of Bristol, and (since 2007) as an independent consultant for the European Commission, World Bank, British Council, USAID and other organisations in the spheres of research and higher education.
His research experience includes expertise in the sphere of comparative education, with a focus on processes of education sector reform and societal transformations in the former Soviet Union region. His publications include the single-author book, School, Reform and Society in the New Russia (Palgrave, 2000).
His experience has included extensive activity in the sphere of internationalisation of higher education and research, and in the sphere of research governance. He has recently completed a long-term project aimed at promoting increased higher-education cooperation between the EU and countries of Asia and Central Asia; and is currently team leader of a feasibility study of university-industry mobility, conducted on behalf of the European Commission's Directorate-General for Research and Innovation.